Curriculum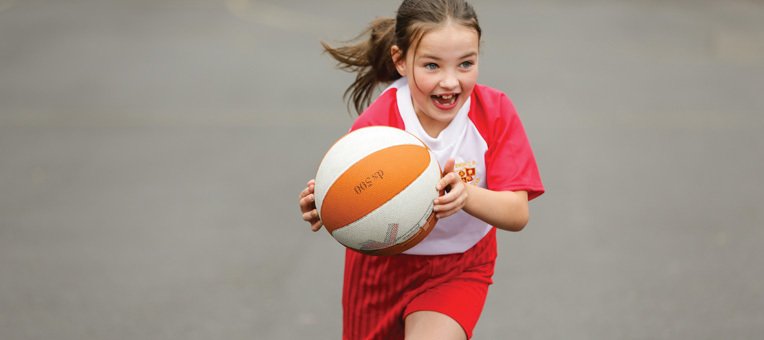 KS 1 Curriculum
Inspiring and developing our children
We aim to provide a curriculum that will inspire, motivate and develop skills required to equip our children for adult life in a rapidly changing world. Our curriculum is based on the requirements of the National Curriculum 2014. We use a range of teaching methods including whole class, small groups and one to one learning. We follow national strategies in the teaching of Literacy and Numeracy, and teaching is planned to meet the needs of all pupils. Children are strongly encouraged to become independent in their decision-making and learning.
Please click on the link for further information on the National Curriculum. Click here.
KS 2 Curriculum
At Leigh C E Primary School we are committed to providing a curriculum that is exciting and interesting and develops Curiosity, Knowledge, Ambition, Adventure, Creativity, Collaboration, Reflection and Positivity.
Details of what is taught in each year group can be found below:
Year 3 Curriculum Year 3 Maths
Year 4 Curriculum Year 4 Maths
Year 5 Curriculum Year 5 Maths
Year 6 Curriculum Year 6 Maths
Core Subjects
Literacy
Numeracy
Science
Computing
RE (Religious Education)
Foundation Subjects
History
Geography
Art & design
Design technology
Music
PE (Physical Education)
PSHE (Personal, Social and Health Education)
Modern Foreign Language (French)
Skills in Literacy, Numeracy, ICT and Science feature strongly, but we also believe in including sport, drama, music and art for an increasingly creative curriculum. As Literacy and Numeracy are core subjects, these are taught daily in each class. Additional time is allocated for guided reading, extended writing and development of mental agility.
Computing
Computing: The New Computing Curriculum.As of this year we are following a new computing curriculum which has a strong focus on e safety, coding and programming. Each year group, over the year will look at:
Solving problems and using real word technology which will include graphic and simulation work.
Creating and sharing digital artefacts, such as multimedia projects.
Producing, editing and publishing media which links well with the literacy curriculum and the use of different communication skills.
Digital communications and the web, this is where e-safety and awareness of how to research will be taught and refined.
Collecting, exploring and using data is where mathematical understanding is used in computing.
Coding, robotics and gaming.
Please keep looking at the websites for any drop in or training sessions later in the year.
Religious Education
Religious Education: As a church school, there is a keen emphasis on developing children's spirituality and creating a Christian ethos. However, children learn about other world religions to foster a respect and understanding of our multi-cultural society. We encourage all children to participate in RE and Collective Worship, but parents are free to exercise their right to withdraw their children from these activities and are welcome to contact us to discuss this further with our head teacher.
At Leigh CE Primary School, Christian values are intrinsic to all aspects of school life. Children are encouraged to think about rights and responsibilities and to make appropriate choices which leads to exemplary behaviour and highly positive relationships throughout school. There is clear mapping of opportunities for spiritual as well as moral, social and cultural development through the whole curriculum. Learners respond well to visits and visitors which provide excellent opportunities for spiritual reflection. Children's work in RE shows that they have a sound knowledge of world faiths other than Christianity and understand that there are numerous denominations within the Christian faith. Collective worship is a key point in the daily routine of the school taking place as a whole school, in year groups and in classes. Prayers written by the children are used in all acts of collective worship and children and parents talk of how many of these prayers are taken home to be used as personal reflection. Worship is led by senior leaders and teachers and usually weekly by the incumbent of the local church. The school's Christian character ensures that the whole curriculum and all aspects of school life contribute effectively to pupils' spiritual, moral, social and cultural development. The school is at the centre of local community life with parents valuing highly the welcome they always receive from all school staff and the opportunities they have to take part in events and celebrations. (National Society Statutory Inspection of Anglican and Methodist Schools Report, 14 January 2016)
Physical Education
Physical Education: We aim to provide two hours of physical activity per week in line with government recommendations and encourage children to take part in both competitive and non-competitive sports. Our aim is to promote a healthy, active lifestyle and an interest in sport through teaching skills in swimming, invasion games, athletics, gymnastics, hockey, tennis, basketball and dance. Children in Year 4 have a weekly swimming lesson for one term at Howe Bridge sports Centre.
PSHE
Personal, Social and Health Education: PSHE, in its contribution to the development of individuals, plays an important part in the life and ethos of the school. Our aim is to help pupils make informed choices, to promote confidence and self-esteem which lead to the development of respect for self and others. In Year 6, pupils will be introduced to aspects of reproduction and an understanding of the ways their own body will change during adolescence. The school nurse will support and deliver these sessions.
The Arts
The Arts: Our school has been awarded the Artsmark Silver Award which is a testimony to the quality of the school's provision. Pupils benefit from artists in residence, visiting musicians, theatre groups, travelling poets, Viking and Tudor groups, Wigan Performing Arts and Wigan Music Service. These greatly assist the school in enriching our curriculum. Every Monday and Wednesday, the whole school join together for their weekly singing lesson with Miss Skitt. All children in Year 4 receive a weekly brass lesson and instruments are provided. In addition, Fidler Music provides a range of instrumental lessons.